« The Art of Writing | Home | Divine Cats »
By peace | May 18, 2008
On this day, Sunday, the market was selling so much beautiful fresh flowers. There were chrysanthemums, lotus, orchids and others, so much and so colourful. The fruits displayed at the shops were also very nice and big. The dragonfruits was so huge, and so are the pineapples.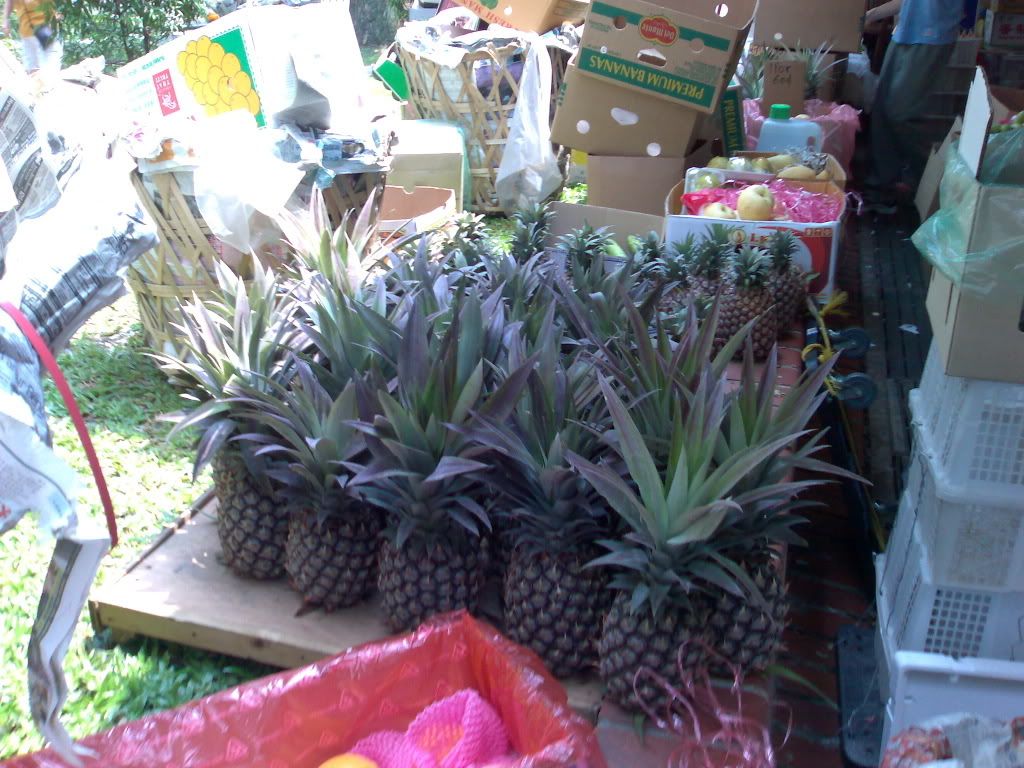 One major feast, Vesak Day this year falls on 19th May 2008 and according to Chinese calendar, this day is fourth month, 四月十五; The Buddhists celebrate this day all over the world. It brings together Buddhists from the Theravadin way and the various Mahayana schools. This day, full moon of May, is Buddha's birthday. Theravadin Buddhists also celebrate the Buddha's enlightenment and death on the same day. Others celebrate his Nirvana in December and his death in February.
Special ceremonies are used to celebrate Buddha's birthday. In both Chinese and Japanese traditions, a statue of the baby Buddha is bathed with sweet tea by all those present, and there are street processions made up of elaborate floats that commemorate events from the Buddha's life.
Another festival celebrated by Buddhists everywhere is that of the New Year, although the date varies from country to country. New Year celebrations are often mixed up with local traditions, providing lavish festivities with music and dancing in which everybody can participate. The Sangha are invited to bring a blessing to the New Year by chanting and making offerings to the Buddha.
武侠帝女花 (Vesak Day)

It is also a time when individual Buddhists will seek to forgive those who may have harmed them, and make reparation to those they have injured in any way.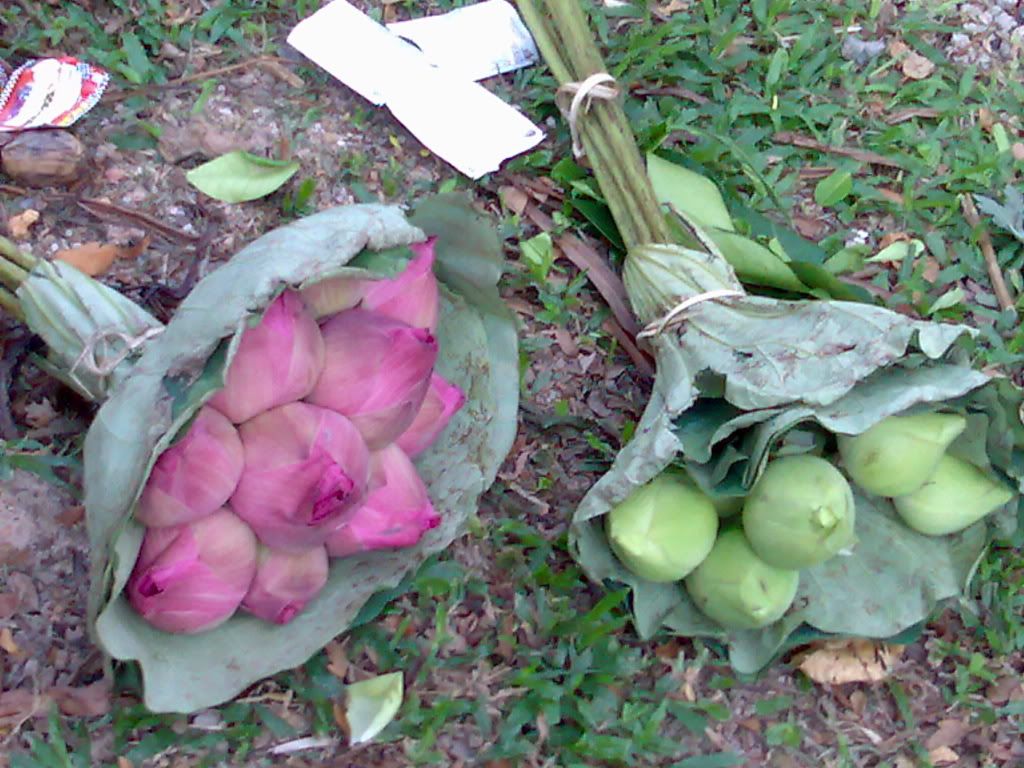 Lotus
This is the flowers which I like best here. The roots of the lotus are deep beneath the mud. Out of this murky underworld emerges the delicate lotus. This dual nature of the lotus is known to represent the human condition, with the emergence of the flower representing the attainment of Nirvana.
Flowers Links
Flowers and Their Meaning
Water Lilies
Topics: All Posts, Entertainment, Famous People, Home, Personal, Places, Plants, Singapore, Song | 2 Comments »
Comments